Posted by ronksl on May 20th, 2013
Repo! The Genetic Opera, a Rocky-Horror meets Bladerunner rock opera / movie
Hey folks, i had a customer a couple years back ask us if we could make him a replica of the Organ Repo Man Trench Coat and Mask plus a surgical mask that covered the mouth area and also a Kidney belt and as always we said "no problem".    The costume looked pretty cool so we were excited about making it for him.  For the mask we used a Paint-Ball helmet and covered it in Nappa leather there were snaps on each side that a leather surgical mask snapped onto when he wanted to cover the mouth area.  Below is a pic from the movie.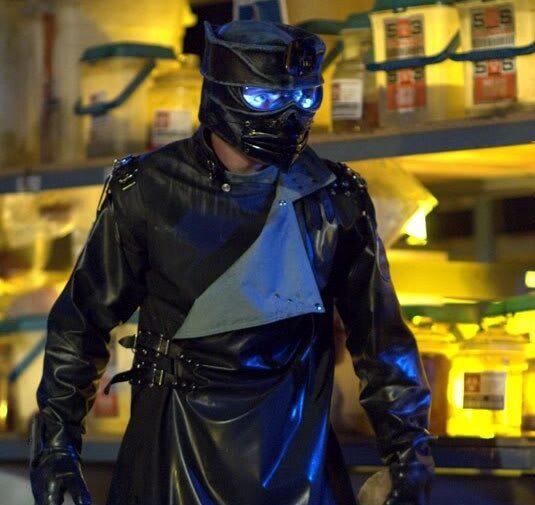 I can't remember what we charged but it was not too expensive i thinks something like $550 for everything including shipping see pics below.  So if you want something custom made it does not matter how weird or out there we can replicate it as long as we have something to go by like pics / links or at least a drawing.  If you have any questions hit the CONTACT button on the right side of the screen or e-mail me Ron@Leather-Shop.Biz or call 315 307-8923 hope you enjoyed the post.
Incoming search terms:
repo man costume for sale
repo the genetic opera costumes for sale
repo man costume
Incoming search terms:
You can skip to the end and leave a response. Pinging is currently not allowed.