Posted by ronksl on December 11th, 2014
Hello folks, today's post is about a leather trench coat we made for a customer a while back.  He wanted a coat loosely based on some comic book character.  We have made different leather trench coats for people based on Movie and T.V. characters in the past and still do.  I think this leather trench coat has alot of the same features as a Steampunk coat
This leather trench coat has a attached hood, red satin lining,straps that go across the front and cuffs plus some detail work at the bottom.  We use only the best and softest Nappa leather.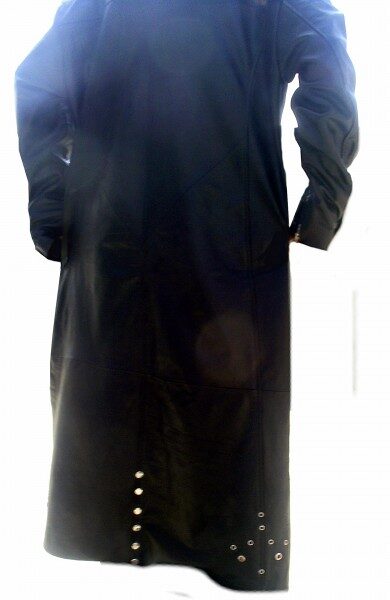 We could not find any good pics of the leather trench coat the customer wanted except for one of a toy figure of the Bullseye character. We have done trench coats from the Eclipse movie, plus Matrix, Repo man opera,The Avengers Nick Fury plus more.  Any trench coat style is possible as long as we can see what you want, either in some pics or tell us from what movie or show it is from and i will find some pics we can look at when making the pattern.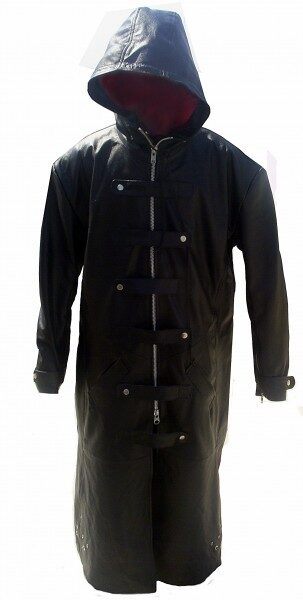 Here is a full frontal view of our Bullseye leather trench coat If you want to order one in sizes XSmall to 3XL or coat sizes 36″-48″ chest custom made for $299.99 click on the button  if you need a larger size tell us what your chest size is and i will give you a price contact me at Ron@Leather-Shop.Biz or call me at 315 307-8923
do not forget the coat chest size is the size of the coat so if you have a 40″ chest you need at least a 42″ coat for a average fit or a 44″ for a looser fit.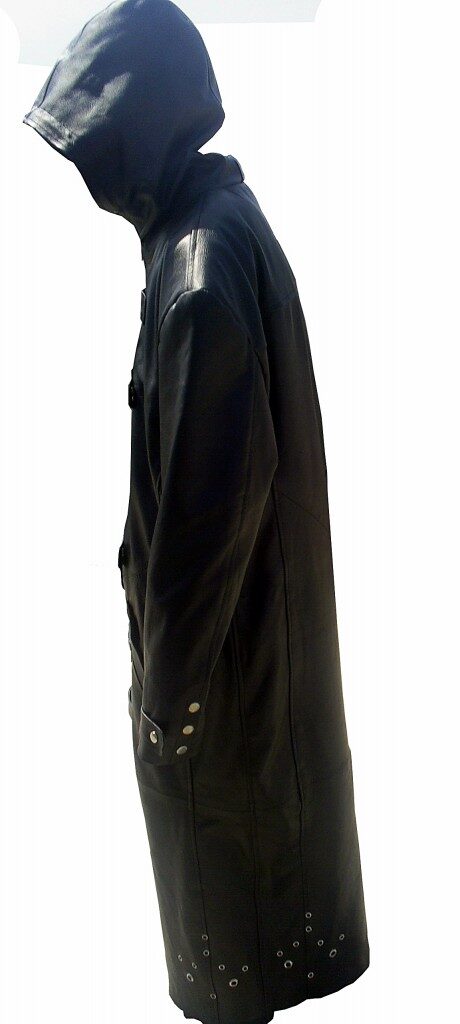 Here is a side view of the leather trench coat, you can mix and match different things from different style jackets and coats to make up a new style as well.  Everything we make is made to order we do not have pre made items so it is just as easy for us to make it the way you want it.
Incoming search terms:
bullseye trench coat leather