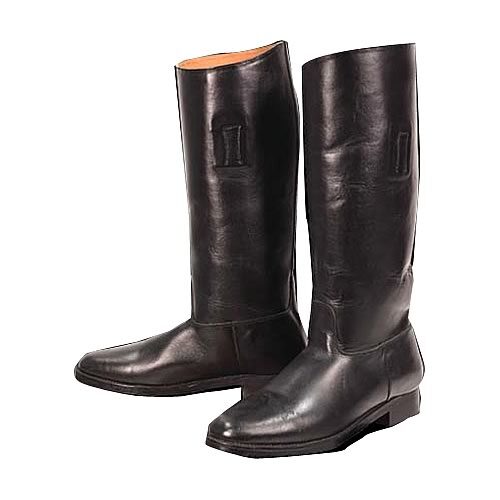 Imperial Officer Boots
These full-leather Imperial Officer boots with boot pulls are copied directly from originals kept in the Lucasfilm archives. Budgets being what they were back in 1976, they also saw use on Luke in the Star Wars: Episode IV – A New Hope ceremony scene, Han Solo, and many other characters throughout the saga. They're a great multi-costume bargain for a basic boot! Available in full sizes 8 through 13.
A great multi-costume bargain for a basic boot!
Full-leather boots for your Star Wars Imperial Officer (and other) costumes.
Copied directly from the Lucasfilm archives!
I found a website that details all the Imperial Army's uniforms at www.theforce.net Star Wars Technical Commentaries here is a sample for those who want to make sure your costume is correct.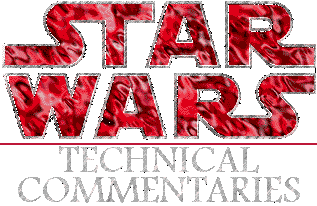 There are several basic types of uniform in the Imperial Forces and related organisations. Most of the uniforms in the films are easy to identify with particular roles within a branch of service. The uniforms detailed in these pages should not be regarded as the only Imperial military uniforms in existence; rather they are the only uniforms seen so far.
Imperial Army
Army Officer [service uniform]

Olive-grey trousers and double-breasted tunic.
Olive-grey cap may be optional for senior officers.
Black belt with silver buckle; no utility boxes.
Short-sleeved black gloves. Optional?
Black boots.
Badge of rank squares at left breast.
Rank code cylinders in pockets at either shoulder.
Usually no blaster holster.
Images: [General Veers]

Please check out the other links on my blog for Star Wars boots if your looking to buy other styles.  Just type in ( Star Wars ) into the SEARCH PAST BLOG POSTS box at the top right hand corner of the blog pages.

If you need any leather items custom made from the Star Wars movies or any other movie contact me at ron@leather-shop.biz with some pics or a link or two and we will make it for you.
Incoming search terms:
imperial officer boots
imperial officer boots star wars