Posted by ronksl on December 24th, 2014
Hi just follow the diagram below and on a piece of paper write down your measurements then e-mail me the info.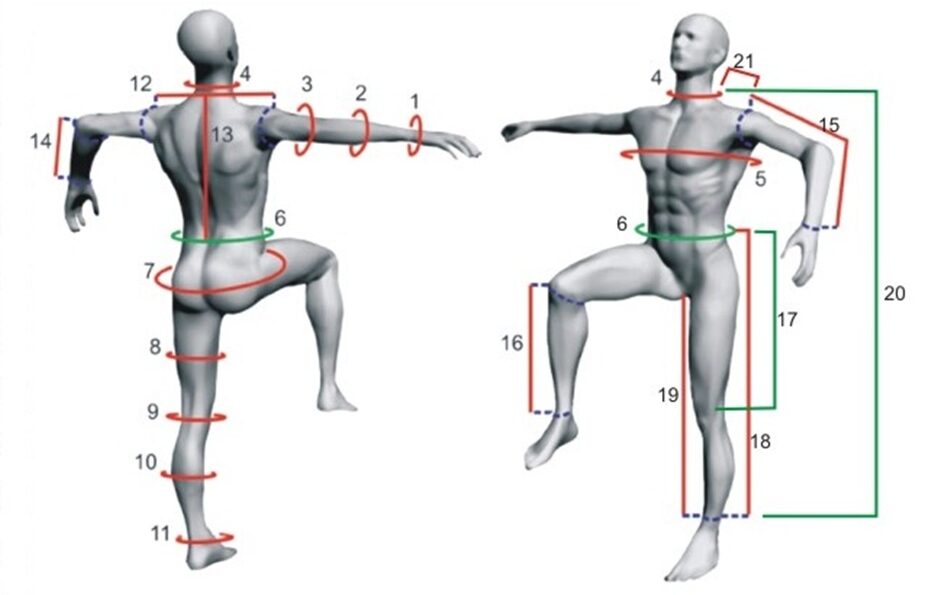 Do not add anything to your measurements – we need your actual body measurements.
1.  Wrist
2. Fore arm
3. Bicep
4. Neck
5. Chest (under armpit)
6. Waist (at belly button)
7. Hips
8. Thigh (10cm from crutch point)
9. Knee
10. Calf (10cm from knee point)
11. Ankle (at ankle bone)
12. Shoulder width (from shoulder bone to bone)
13. Back length (neck to waist)
14. Elbow to wrist
15. Sleeve length (shoulder to wrist)
16. Knee bone to ankle bone
17. Waist to knee
18. Side length (waist to ankle)
19. Inside leg (crutch to ankle)
20. Total length (neck to ankle)
21. Shoulder (neck to shoulder bone)
22. Weight (kg)
23. Women Only – under bust measurement
24. Age
25. Height (cm)
You can skip to the end and leave a response. Pinging is currently not allowed.